More information
Please click here for more information on How to make a booking
Please click here for more information on First Aid Kits
Start Shopping
Blended First Aid Level 1&2: East Joburg - 22 Month 2018
00063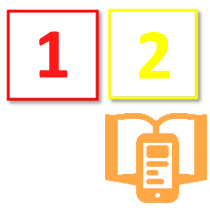 Blended First aid level 1 & 2
Click here for a full description
Venue
East Joburg: Meadowbrook (Edenvale/ Bedfordview/ Isando region, near the Edenvale/Van Riebeeck road off ramp)

Click here for more information

Time
8:30am - 4:30pm
Blended vs Traditional
This is a blended learning course.
Click here for more information on Blended vs Traditional

First aid kit
If you buy the recommended kit online with your order you get a 10% discount on the kit.
Online discount
If you book your course online you get a discount. You can still call us, or send us an email, if you want to chat about the weather, or need anything else.
First Aid Kit
No first aid kit (0) Recommended first aid kit in Grab Bag (10% discount) (452.3478)
Online discount
Yes, I would like a discount for booking online. (-43.4783) No, thank you. (0)