Courier Fee
0044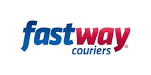 Please select this product if you need to pay for an extra miscellaneous courier fee via Fastway.
Eg. Send certificate reprints, Send manuals, etc.

(Courier fees are added by default on all first aid kit orders.)

More Information
Payments can be made by: Zapper, Payfast, Credit card, Cheque card, Debit card, Visa, Mastercard, Instant EFT, SCode, Bank transfer, Online Banking and Cash Deposit.