More information
Payments can be made by: Zapper, Payfast, Credit card, Cheque card, Debit card, Instant EFT, SCode, Bank transfer, Online Banking and Cash Deposit.
Start Shopping
Regulation 3 in a Grab Bag
0022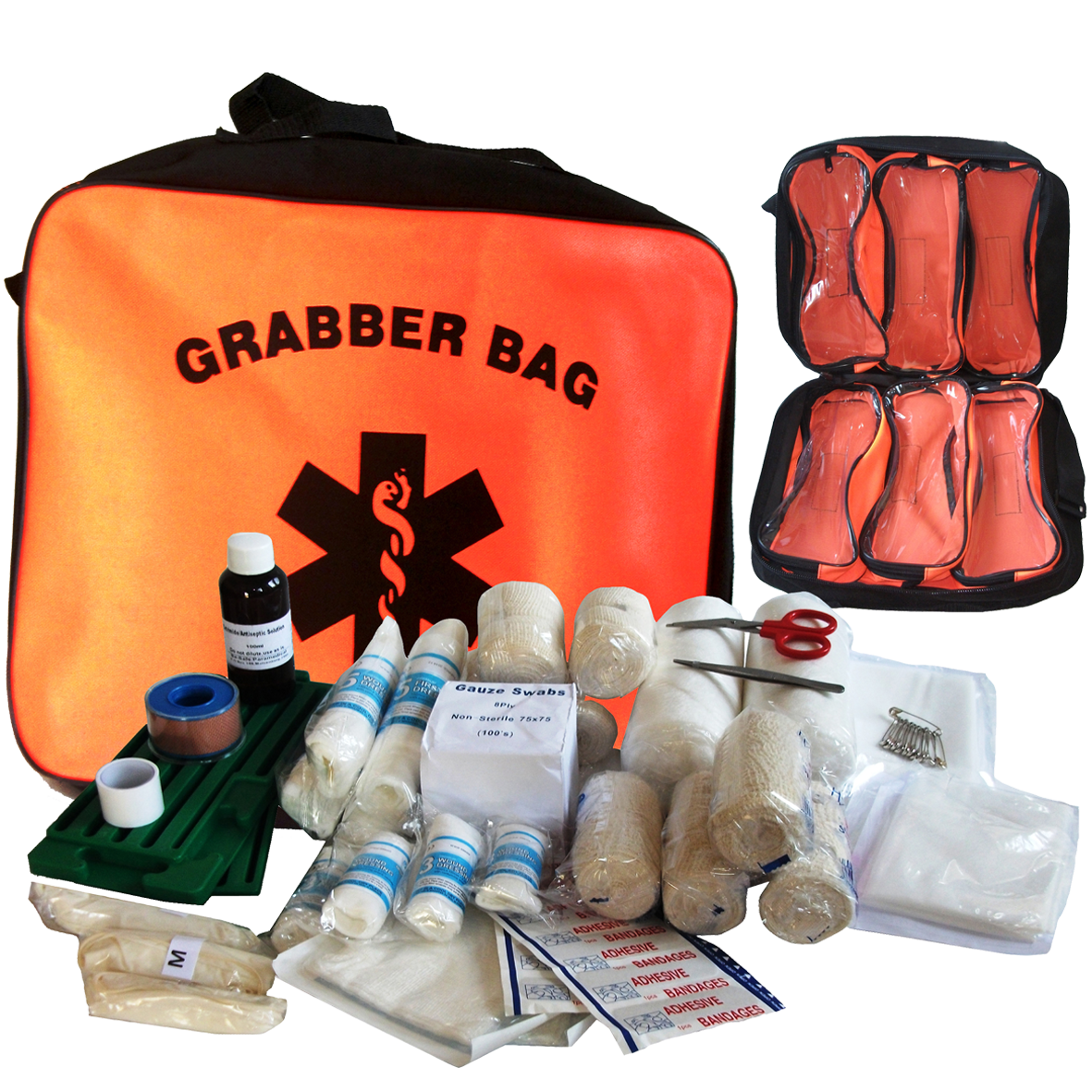 Regulation 3 kit in a Grab Bag
Minimum requirements for the OHS act.

Have a look at the recommended kit as a better option for a first aid kit.
| | |
| --- | --- |
| CPR Mouth Pieces | 2 |
| Wound cleaner / antiseptic (100ml) | 1 |
| Gauze Swabs (100's) | 1 |
| Cotton wool for padding (50g) | 2 |
| Sterile Gauze (5's) | 2 |
| Forceps / Tweezers | 1 |
| Pair of Scissors (Min Size 100mm) | 1 |
| Set of Safety pins | 1 |
| Crepe / Roller bandages (75mm x 5m) | 4 |
| Crepe / Roller bandages (100mm x 5m) | 4 |
| Roll elastic adhesive (25mm x 3m) | 1 |
| Roll of paper tape (25mm x 3m) | 1 |
| First Aid Dressings (75mm x 100mm) | 4 |
| First Aid Dressings (150mm x 200mm) | 4 |
| Straight splints (single) | 2 |
| Medium disposable gloves (2 pairs) | 4 |
| Large disposable gloves (2 pairs) | 4 |
| Triangular Bandages | 4 |
| Plasters | 10 |