More information
Please click here for more information on How to make a booking
Please click here for more information on First Aid Kits
Start Shopping
Traditional AED CPR & Choking and/or Basic First aid: Wilgeheuwel - 20 October 2018
00078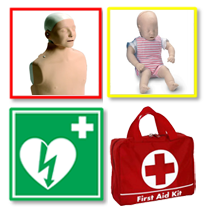 AED, CPR & Choking Course
In this full classroom session learn to perform CPR for all ages, use an AED and help a choking person and deal with a life threatening emergency.
Click here for a full description

Basic First aid course
This in classroom session you will learn how to help an injured person (adult, child and infant). This course covers all the day to day injuries that you will probably need to deal with. It is an excellent course for basic skills development.

Click here for a full description

Venue
West Joburg: Roodepoort region, near the 14th Avenue off ramp
760 Weilling Ave Little Falls Roodepoort, Little Falls, 1740

https://goo.gl/maps/pDNjWGf8Xkm

Date & Time
AED CPR: 9am - 12pm

Basic First Aid: 12:30pm - 3:30pm
First aid kit
If you buy the recommended kit online with your order you get a 10% discount on the kit.
Online discount
If you book your course online you get a discount. You can still call us, or send us an email, if you want to chat about the weather, or need anything else.
Combined
CPR & choking course only (-217.3913) Basic first aid course only (-217.3913) I am booking both the CPR & choking course and the Basic first aid course (0)
First Aid Kit
No First aid kit (0) Recommended first aid kit in Grab Bag (10% discount) (452.3478)
Online discount
Yes, I would like a discount for booking online. (-43.4783) No, thank you. (0)