Department of Labour (DOL)
First aid training is a life skill that everyone needs to know. While first aid is often learnt as a life skill, many of our clients also need it for their company legal requirement. These requirements are largely because of the Occupational Health and Safety Act, 1993 (OHS act) which requires a company to have "at least one person readily available during normal working hours, who is in possession of a valid certificate of competency in first aid [Level 1], issued by a person or organisation approved by the chief inspector [Department of labour] for this purpose."  
Health and Welfare Sector Education and Training Authority (HWSETA)
In September 2016 the Department of labour then said that they would no longer administer the accreditation and that HWSETA would need to take over this role. HWSETA in the mean time has notified service providers that in the next 2 years that QCTO will be taking over the accreditation process.
The HWSETA was supposed to take over from DOL on 1 October 2017. However their system to allow providers to register students was down for several months and the deadline was extended.
The HWSETA process is much more involved than the DOL one and requires much more supporting documentation which you will need to supply. You will also need to prepare a portfolio of evidence for your HWSETA submission.
In the past we have refereed to first aid as having level 1,2,3, which is a DOL naming. HWSETA and all SETA's and SAQA aligned courses use Unit standards (eg. Unit:119597) instead of levels. In addition you can have several unit standards for the same content.  So please check which unit standard you need if you need a SETA course. There are a few main unit standards for level 1,2,3 but this is not always the case.
Quality Council For Trades & Occupations (QCTO)
In all likely-hood QCTO will have a similar system to HWSETA but will likely involve more comprehensive training to make up a qualification, similar to how a University or Technicon have several months to several years of study for a qualification. We will  have to see when this process is finalised. This may only be in 2021.
Certificates
DOL certificates are fast and easy to issue as we have full control over them. This means once a student has passed their tests we can issue a certificate.
The HWSETA has in the past been quite slow to process requests, which leads to students only receiving their final statement of results several months to years after a course was run by a provider. Now we (and all providers) can still issue a certificate but not a statement of results, with the latter technically being the final result issued by the HWSETA after reviewing the course documents. What this also means is that a provider can issue a certificate and then a year later not have a statement of results issued as they did not do the course correctly.
Pulse Point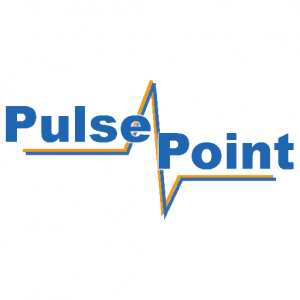 We are currently accredited by both DOL and SETA and will become QCTO accredited when the process for accreditation begins. We are also accredited by several other organisation.
Our courses are first designed to be effective at training a person to do first aid and are then accredited by the relevant accreditation body. This means that our courses are more comprehensive than the minimum requirements for a course to be accredited. They are thus not courses that simply cover the correct amount of content and the correct amount of skills but are rather a effective course that is also accredited.
If you have a DOL certificate but need a HWSETA certificate we can do a recognition of prior learning (RPL) for you and then issue you with HWSETA certificate. If you are sure you need a HWSETA certificate please let us know and we'll do both DOL and HWSETA at the same time.
Our blended learning drastically reduces the time and administrative requirements needed for the HWSETA certificate. This is both your time and effort and ours, which in turn reduces the costs involved. So if you might need a HWSETA certificate we recommend you do the Blended learning training.