Complete your first aid training with this comprehensive course that covers all first aid topics. It is excellent for people that are exposed to dangerous and hazardous environments or that are more than a few hours from their nearest hospital or would like to become a paramedic. This is an upgrade for a Level 1 first aid course where a student has a valid Level 1 certificate.
This course covers – Two person Adult & Child CPR, Infant CPR, Multiple injury management, Drowning, Asthma, Heart attacks & chest pain, Epilepsy, Strokes, Seizures, Temperature emergencies, Rescue carries, Snake bites, Problem solving scenarios, Chest Injuries, Cardio-Pulmonary system, Artificial respiration with an AED (defibrilator), Diabetes, Heart Failure, Adult, Child & infant vital signs, Environmental & Spinal injuries, Multiple casualty management, GCS & Blood pressure measurement, Patient monitoring & maintenance, Spine board & harness and Emergency child birth.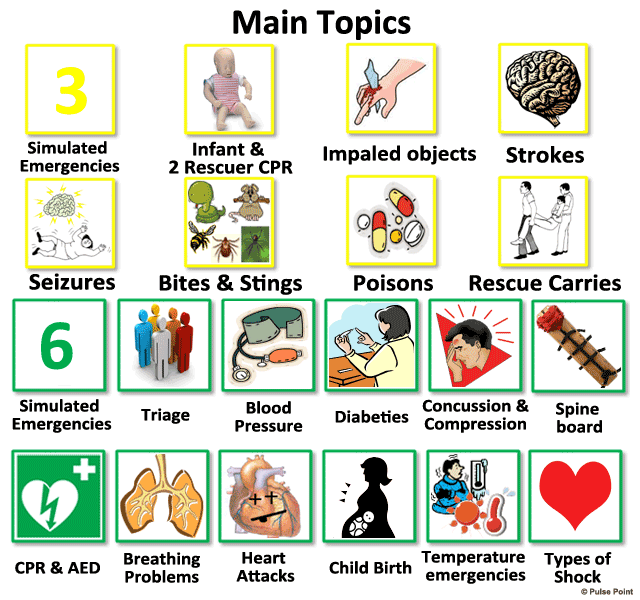 What you receive – A South African Level 2 & 3 manual, a Department of labour accredited First Aid certificate that is Valid for 3 years, 1000 Discovery Miles, and a CPR mouth piece, gloves and key ring pouch. HPCSA CPD points: Pending

Blended vs Traditional Learning
Blended

Traditional

Duration

Level 2: 2-3 hours online and 4-5 hours in class
Level 3: 4-8 hours online and 6-7 hours in class
2-3 days in class

Convenience

Do the course when it's convenient for you. Less time and money spent traveling, less time out of the office
Set times and location

Pace

Course goes at your pace leading to better retention & application of skills
Course goes at a set pace, normally based on the average person.

Support

Direct contact to an instructor via Email, Telephone, Whatsapp, and at the course.
Only at course

Understanding

If you miss something in class you need to ask the instructor to repeat it. Online you can just push replay video.
Only at course

Data

From 320Mb Data - 3000Mb data depending on what video quality you use and how much of the level 1 content you need to revise.
None

Accessibility

Easier to accommodate accessibility needs. Sight, Hearing, Social, Learning, etc.
Dependant on instructor and venue

Post course

Access to online portal for 3 years after the course. Rewatch videos and demonstrations at your convenience. Printed manual.
Printed manual only

Switching

You can switch to traditional if you find blended is not suitable for you.

Peace of mind

Practical time and group work are the same. Testing is the same. Accreditation & certificates are the same.
Private Course Dates & Pricing
As an essential service, we are open during the national lock-down.
Please contact us for group pricing & available dates.
Public Course Dates & Pricing
Please see below our current public courses that you can join. Please contact us for more dates.
https://www.pulsepoint.co.za/faqs/calendar/
Location options
If we come to you... (private course)

If you join a public course...

Group Size

No minimum or maximum group size. Price based on number of students.
Group size depends on venue size. Fixed price per person

Location

We can run the training wherever you are.
Various Locations

Dates

Any day of the week, depending on availability. The days do NOT need to be consecutive.
You will need to join on our public course dates.

Class Times

9am - 4:30pm Or 8am - 3:30pm.
Start & end times can generally be adjusted to suit your needs
Level 2 Traditional 8:30am - 4:30pm
Level 2 Blended: 9am - 1/2pm (1 day)

Level 3 Traditional: 9:00am - 4:30pm (2 days)
Level 3 Blended: 9:00am - 3/4pm (1 day)

Booking process

Contact us > Get a Quote & Sign it off > Get an Invoice & Pay > We run the course
WhatsApp / Email booking

Certificates

You'll receive your certificate at the end of the course. Provided you've paid, passed & sent your details before the course.
You'll receive your certificate at the end of the course. Provided you've paid, passed & sent your details before the course.